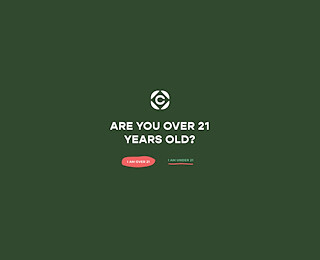 Get the Finest Cannabis at CANNAPI Dispensary
Every day more and more consumers in different cities in Massachusetts are enjoying and taking advantage of the different recreational and therapeutic properties of cannabis and its derivative products. If you are a cannabis enthusiast, and you are looking for top Brockton recreational marijuana, the wisest thing to do is to select one of the leading cannabis dispensaries in Brockton MA.
Among the different alternatives in the local market, you won't find a better option than CANNAPI. You should get to know us better, so you know why we are your ideal choice for dispensary and cannabis delivery in Brockton.
Why Choose Us As Your Cannabis Supplier?
Experience & Track Record
Our owner and founder have been an active part of the Brockton community for over two decades. Besides, for over 10 years she has positioned herself as one of the most prominent business owners in the area. This allowed her to bring all her experience and knowledge to create our concept as a top marijuana provider. Our goal throughout these years is that no matter if you are a newcomer or a connoisseur, your cannabis experience will be full and pleasant.
Mission
We firmly believe that the cannabis experience should not be ordinary or rushed. That is why in addition to offering products of exceptional quality, we focus on providing the most complete, up-to-date, and relevant information to our customers regarding marijuana. The goal is for our buyers to develop a solid knowledge and understanding of weed product varieties, strains, features, benefits, and consumption methods. This way, they will get the maximum recreational and therapeutical benefits from the use of pot and its derivative products.
Vision
For sure we aim to become the first option and the one-stop-shop among the different marijuana dispensaries near you. But we also have our sights set on helping the growth of a better cannabis community. We will achieve this through an outstanding and consistent quality product offer, knowledge, and community involvement.
Values
We believe in the responsible use of weed and therefore we not only educate but also encourage our clients to use cannabis and its derivatives responsibly. This includes the various restrictions on consumption, such as if you are pregnant, nursing, or have a medical condition, or to avoid consumption if you are going to drive or operate any type of dangerous machinery.
Coast Cannabis: Our Top Featured Brand
We want to bring you only the best of the best the market has to offer. That's why we created our brand of cannabis products for your enjoyment and pleasure: Coast Cannabis. In our dispensaries, you will find the most delicious edibles, made with the best organic ingredients, and completely sustainable manufacturing processes. The Coast Cannabis line of vaporizers, on the other hand, is made with the highest engineering standards, and the best oils and concentrates worldwide.
Trust the Experts
If you want to live your cannabis experience to the maximum, you're in the right place. We have become the reference dispensary in Brockton for the purchase of the best cannabis buds and their derivatives. Treat yourself to the pleasure of living the marijuana experience to the fullest with us, at the most competitive prices on the market. Visit our website and shop from home now.
Cannapi
+1 508-857-4070
255 North Pearl Street
Brockton
MA
02301
US