The most wonderful time of the year is back – and we're celebrating in style. We're counting down the days with 12 Days of Giveaways! Available from December 13 – 24, 2022. Customers who spend $50 or more in-store will be entered to win exclusive prizes valued at $500+, and just in time for the holidays. 
We've partnered with your favorite vendors and brands like Society C, Ripple, ProGro, Mitten Extracts, Wonderbrett, Michigrown, Jeeter, Choice Labs, Peninsula Gardens, Wyld, HYMAN, Exotic Matter, Hytek, and Terpeez. Together, we're on a mission to make your holiday dope.
Prizes will include cannabis products such as pre-rolls, edibles, flower, concentrates, and disposable vape cartridges, along with other items such as kayaks, fire pits, skateboards, gift cards and more!
"We've teamed up with top-tier vendors throughout Michigan to give our canna-community the biggest deals and prizes in the game. Get a chance to win dope products worth thousands of dollars in value, for free. The gift that keeps on giving! Happy holidays, from our family to yours." said Aric Klar, CEO at Quality Roots.
Don't miss your chance to win BIG!
12 Days of Giveaways Schedule
12/13 – Society C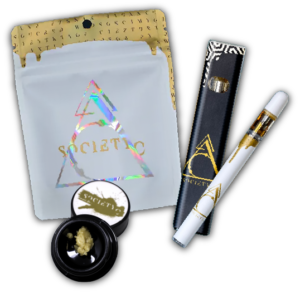 Pre-packed Eighths (2)

1g Pre-roll (3)

3.5g Live Resin Jars (1)

1g Live Rosin Jars (1)

1g Live Resin Disposable (1)

1g Live Rosin Disposable (1)
12/14 – Ripple + ProGro
ProGro
RIPPLE

200mg Quick Dissolve (1)

200mg Quick Sticks (3)

200mg Gummies (3)

Rolling Tray (1)

Snow Scraper (1)

Kushy Punch

Skateboard (1)

Boxing Gloves (1)
12/15 – Mitten Extracts/Wonderbrett
12/16 – Michigrown
Mix & Match Eighths

Gelonade

Area 41

ICC x Jealousy
12/17 – Jeeter
Infused Pre-rolls

XLs (2)

1g (2)

Baby Jeeters 5pk (2)
12/18 – Choice Labs
Cannabis Pops (1 Case)

Single Gummies (1 Case)
Infused Pre-Rolls (1 Case)

1g Cartridges (1 Case)

Firepit (1)
Kayak (1)
12/19 – Peninsula Gardens
Cherry Pop Tartz (7)

Cherry Lime Runtz (7)

Swag
12/20 – Wyld
Puffco Peak

Wyld Gummies

Swag
12/21 – HYMAN
Fresh Runtz (4)

Sherb Cream Pie (4)

Rock n Rye (4)

Better Made Runtz (4)
12/22 – Exotic Matter
1oz Flower

Swag

QR Swag Bag
12/23 – Quality Roots
12/24 – Hytek + Terpeez
Hytek

 

1oz Flower

Terpeez & Hytek Swag
4 Live Rosin Disposables (4)

3 Distillate Disposables (3)

1g Concentrates (4)

Edibles (4) 
Shop till you drop! Explore in-store promotions at various Quality Roots locations.